The Bee Healthy App is the perfect companion for our Virtual Follow Up Service. Let the app help you keep track of your exercise, meal log, water intake, supplements, injections and medications.
Our app will sync with your Bee Healthy Tracker and our Bee Healthy Smart Scale.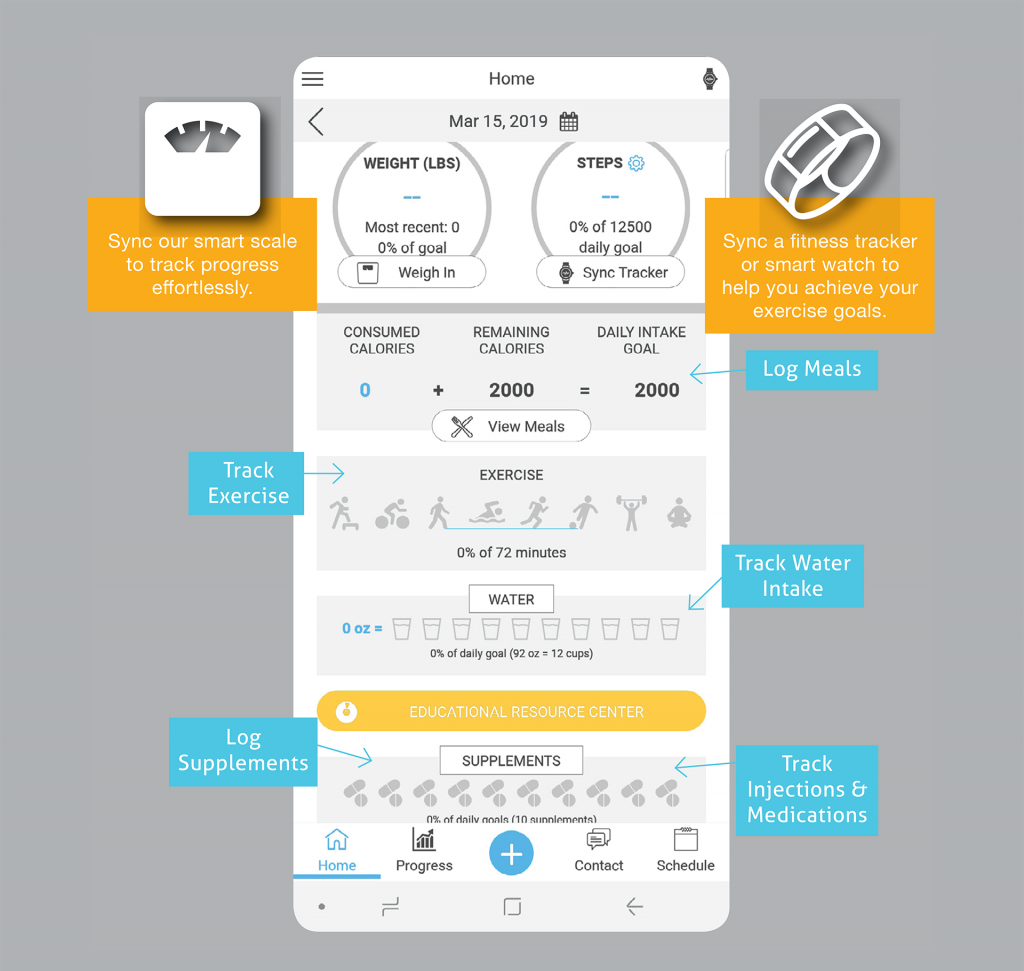 Get the Bee Healthy App today.